Ruffner Mountain Nature Center | LEED Gold
Buildings and the spaces around them are integral to a community's vitality. In 1965, our founding partners formed a studio based on the idea of practicing architecture at the intersection of art, technology, and community…the creation of artfully crafted spaces that transform the communities of people they serve.
Birmingham-Shuttlesworth International Airport Terminal Modernization & Expansion| LEED Gold
As we move into our next 50 years, this idea forms the bedrock of our practice.  KPS Group has evolved into a dynamic community of design and planning professionals with shared values and passion for what we do.
Bakers Row Adaptive Re-Use | KPS Group Birmingham HQ | LEED Certified
Our lively, open studio environment encourages collaboration and inspires us to take advantage of the unique talents offered by each member of our diverse staff.
19th Judicial District Courthouse | Baton Rouge
We believe that listening to everyone involved in a project and harnessing that collective wisdom is the best way to craft transformative environments that enhance the activities going on in and around them.
We work to understand our clients and deliver high-performance design solutions that add value to their organizations – designs that continue to help them succeed as they grow and evolve.  Our service-oriented team treats clients with attentiveness and integrity, and takes pride in delivering quality work that respects their time and budget.

LinkedIn Company Updates

9 Days Agoview on linkedin

Our team was all smiles last night when two KPS adaptive re-use projects were honored at the annual Birmingham AIA Awards.  An Honor Award went to Bakers Row, described by the jury as an "elegant, well-executed renovation that saved the cultural fabric of the building with an open and clean use of natural light."  The Pizitz, a downtown favorite, took home a Merit Award.   Photos of both projects are on our website at https://kpsgroup.com  

10 Days Agoview on linkedin

Huntsville office director Kristine Harding FAIA and project architect Ben Collins AIA joined Oakwood University officials on Sunday for the new Oakwood Farms & Market groundbreaking ceremony.  Kudos to Ben, who has worked tirelessly on this amazing project that makes organic produce available to the University's students and is poised to become the largest urban farm in northern Alabama!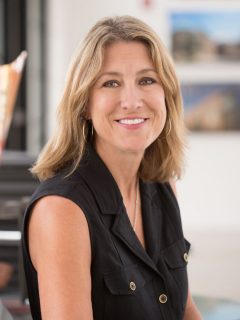 Whether you're moving, trying to decide whether you should move or stay in your current space …